The Bob Moseley Show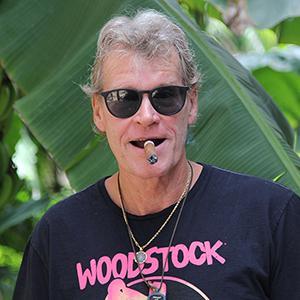 Tune in to Rooster 101 every weekday from 10 am - 3pm to hear The Bob Moseley Show. From 12-1, grab some lunch and get cozy with Bob for Classic Country Cafe, as he delivers some good old, boot stomping country. For all things country, this is where you want to be.
A humble man, Bob Moseley is a local country music legend, so naturally, he found his place on Cayman's one and only Country station, Rooster 101.9FM. A few years after moving here from Nashville in 1989, Bob formed Gone Country. As the lead singer, songwriter and guitarist in this band, Bob has shared the stage with the likes of Tanya Tucker, America, TG Sheppard, Paul Overstreet, and Kenny Rogers just to name a few.
Bob also leads a blues band (RED WHITE & BLUES) and a rock band (DR. BOB'S EXPERIMENT).
FIRST Annual Cayman Agouti Day

What's Going On

Let's be honest, at times the past couple of years in Cayman have felt like Ground Hog Day, but Cayman doesn't have Ground Hog Day or Groundhogs or seasons....but we do have Agouti's!

Arrive Alive 345

What's Going On

Compass Media's Purple Ribbon Pledge (PRP) focuses on drivers to take the pledge not to drink and drive. Drivers can show their pledge by picking up their Purple Ribbon decal and keeping it on the vehicle for the holiday season. The Designated Driver (DD) campaign runs simultaneously.

Local Artist Spotlight - Nicholas George

Rooster 101's Local Artist Spotlight

Nick Nowak, stage name "Nicholas George" grew up around music . His Dad, George Nowak, AKA 'Barefoot Man' was, for decades, one of the few musicians in Cayman who wrote, performed and marketed music as a full time job.