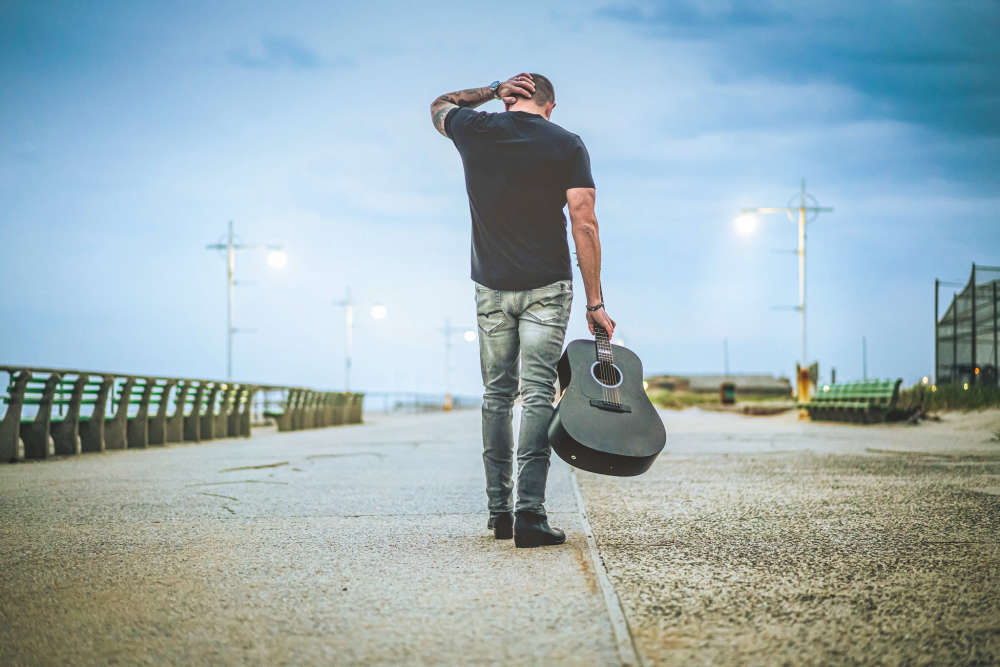 Nick Nowak, stage name "Nicholas George" grew up around music. His Dad, George Nowak, AKA 'Barefoot Man' was, for decades, one of the few musicians in Cayman who wrote, performed and marketed music as a full time job. As Nick got older, he would often travel along with his Dad to off island concerts. During the Covid lock-down, when Nick was confined in his Pennsylvania home, he started writing down song ideas that had been swimming around in his head for some time. He recorded his first song 'Sum of all Beers' a short time later – and after some tips from his dad and legendary producer Keith Stegall in Nashville, he was hooked. On Friday the 30thof July, Nicholas George released his first album worldwide.
Have you got any gigs or more recordings planned in the near future?
Oh yeah! With the first album complete you'd think it would be time to take a break, but things are just starting to heat up. I'll be back and forth between Nashville and Philadelphia writing and recording over the next couple of months for a second album project that I hope to put out towards the end of the year.
Has Covid affected your gig jobs – as it has with many other musicians in Cayman and around the world?
As a brand new artist I didn't have any regular gigs going when COVID hit, so personally I have not been affected in that way, but many of the artist/writers that I have worked with during this album have really suffered and lost income because of the shutdowns. In some strange way, COVID may have presented me a few opportunities to write with people that I may not have had a chance to if things were "normal".
If your music is available for purchase via download or hard copy - how would someone find that?
You can find my music on all the major streaming platforms; Apple Music, Spotify, Amazon Music, Pandora, etc. In addition, you can listen and follow me on my website https://www.nicholasgeorgemusic.com/ and I do have a limited number of physical CDs available for purchase through my website.
Check out one of Nicholas' songs below...
Local music notes - By G Nowak