Rooster PM Drive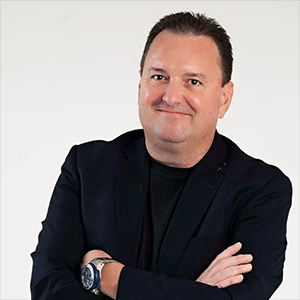 Doctor Doug is here to make your drive home just that little bit better with the best country songs for Cayman.
Doctor Doug is originally from California in the US and has been an on air host in San Diego, Salt Lake City, Portland Oregon and the San Francisco bay area. In 2016 he arrived in Grand Cayman to host the afternoon show on Rooster 101, then took on additional duties and paired with Matty to host mornings on BOB FM.
Doctor Doug had a successful run on both stations until late 2019 when he left to become a marketing director for the Tibbetts company and Cox Lumber. He lives with his overweight cat Gypsy. The people of the Cayman islands are his favorite part but he also enjoys hanging at Smith Cove, laying on Seven Mile Beach and exploring the East End and North Side. He collects pictures of the epic Grand Cayman sunsets.
FIRST Annual Cayman Agouti Day

What's Going On

Let's be honest, at times the past couple of years in Cayman have felt like Ground Hog Day, but Cayman doesn't have Ground Hog Day or Groundhogs or seasons....but we do have Agouti's!

Arrive Alive 345

What's Going On

Compass Media's Purple Ribbon Pledge (PRP) focuses on drivers to take the pledge not to drink and drive. Drivers can show their pledge by picking up their Purple Ribbon decal and keeping it on the vehicle for the holiday season. The Designated Driver (DD) campaign runs simultaneously.

Local Artist Spotlight - Nicholas George

Rooster 101's Local Artist Spotlight

Nick Nowak, stage name "Nicholas George" grew up around music . His Dad, George Nowak, AKA 'Barefoot Man' was, for decades, one of the few musicians in Cayman who wrote, performed and marketed music as a full time job.