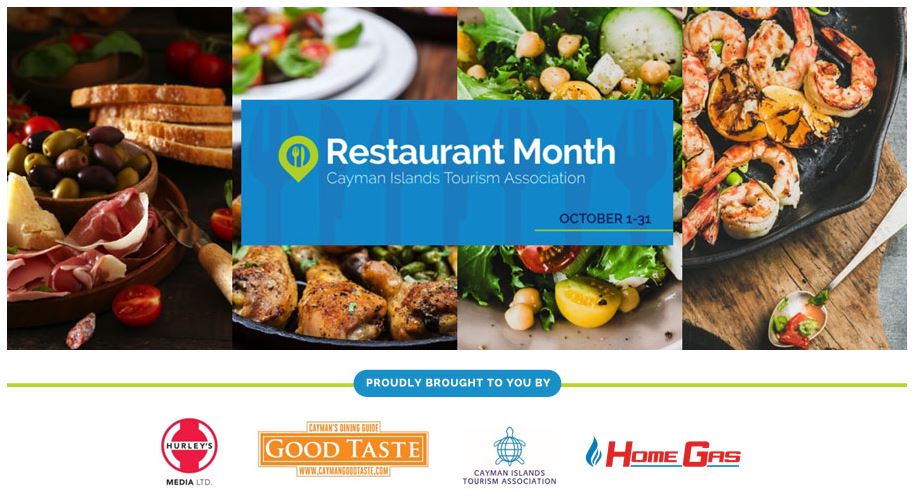 Restaurant Month is back!
Listen to Bob Moseley's Country Cafe at 4 pm to win a $25 gift card from participating restaurants.

To win simply visit the Restaurant Month Website & tell Bob the "Starter" from the chosen restaurant of that day!

Restaurant Month Cayman is Cayman's only Month-long culinary event and is proudly sponsored by:

Good Taste - Home Gas & Hurleys Media

Restaurant Month Cayman is another Tourism Initiative by the Cayman Islands Tourism Association.