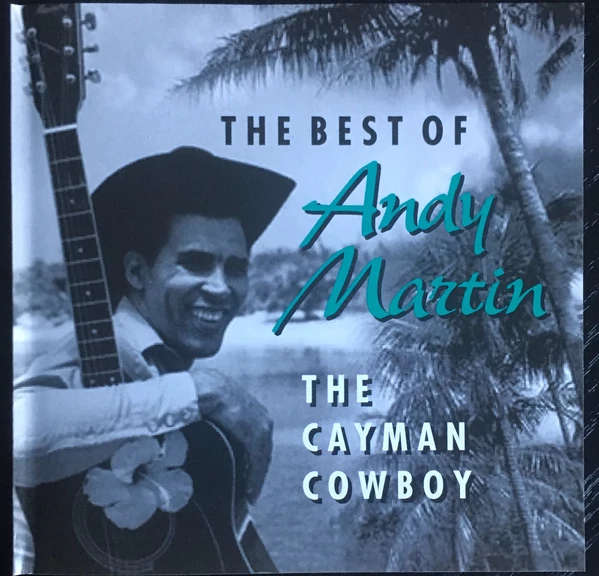 Andy Martin (The Cayman Cowboy ) has recorded some five albums since the early 70's when he won 1st place at the Galleon Beach annual Country music competition. His super hit song "A Letter from Sea" is considered by many the unofficial Seamen's Anthem. In the late 70's and early 80's there was not a juke-box in any port, in any neon lit honky-tonk that didn't have Andy's 45 rpm record spinning. In the Bay Islands, San Andreas, Honduras and Nicaragua , Andy was a superstar. In 2008 Andy received the Queens certificate of Honor for his musical contributions to the Cayman Islands. Recently he performed his song with Sea n B and Barefoot Man at the Heroes day event which commemorated Caymans maritime history.
Andy, have you any gigs planned in the near future?
Not really. Before Covid I did a few jobs now and then with Barefoot Man and Sea n B, however this has come to a fast halt.
Has Covid effected your gig jobs?
Same answer as above.
After many years of begging for fair radio airplay of our local music, what's your take on the exposure we local artists are finally receiving on some stations?
It's been a long time waiting for regular air play of our music. I recall back in the 70's when we only had Radio Cayman, at the time I would constantly visit the station and remind them to play my music. With Rooster Radio now playing more of our local country songs it gives us encouragement to record new material.
If your music is available for purchase via download or hard copy, how would someone find that?
I do have some CDs still for sale, yet none of my music is available in form of download. I'm from the old school.
End.
Local music notes - By G Nowak