Bob Moseley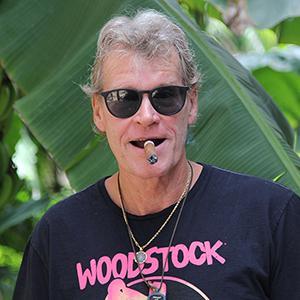 A humble man, Bob Moseley is a local country music legend, so naturally, he found his place on Cayman's one and only Country station, Rooster 101.9FM. A few years after moving here from Nashville in 1989, Bob formed Gone Country. As the lead singer, songwriter and guitarist in this band, Bob has shared the stage with the likes of Tanya Tucker, America, TG Sheppard, Paul Overstreet, and Kenny Rogers just to name a few.
Some of the songs Bob has written are frequently played on Rooster 101 during Middays with Moseley.
Bob also leads a blues band (RED WHITE & BLUES) and a rock band (DR. BOB'S EXPERIMENT). Check his band out at the new Margaritaville Beach Resort and join him weekdays 11am - 2pm during Classic Country Café on Rooster 101.9FM.
Join The Rooster 101 Listener Club And Be the First To Hear About Events, Competitions And More!
ICONZ 2020 Model Call

What's Going On

Short, tall, skinny, curvy and everything in between - we want you to help show off our costumes made for EVERY SHAPE.

Putting Your Cayman First

What's Going On

Cayman First Insurance have just launched an exciting photo contest on Instagram! For their new 2020 calendar, they've decided to celebrate the best Cayman has to offer by inviting everyone to send photos of all things Cayman – culture, nature, landscape and people. All through the eyes of Cayman residents!