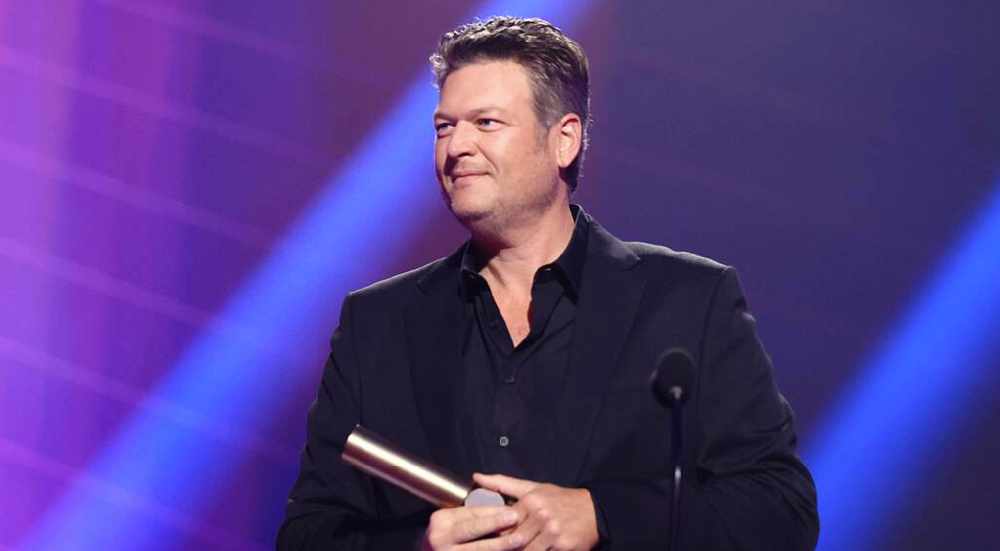 Blake Shelton won Country Artist of 2020 at the People's Choice Awards on Sunday (Nov 15).
"Wow. This is crazy. This is absolutely insane," he said as he stood in a room surrounded by a virtual audience. "I'm so happy we're able to have this awards show in spite of everything."
Shelton thanked his fans who voted and mentioned that he has been staying away from social media lately. He also sent a special thank you to his new fiance, Gwen Stefani and jokingly spelled her name out, just in case you need to google who she is :). He also mentioned her as his inspiration!
Watch the whole acceptance speech below: